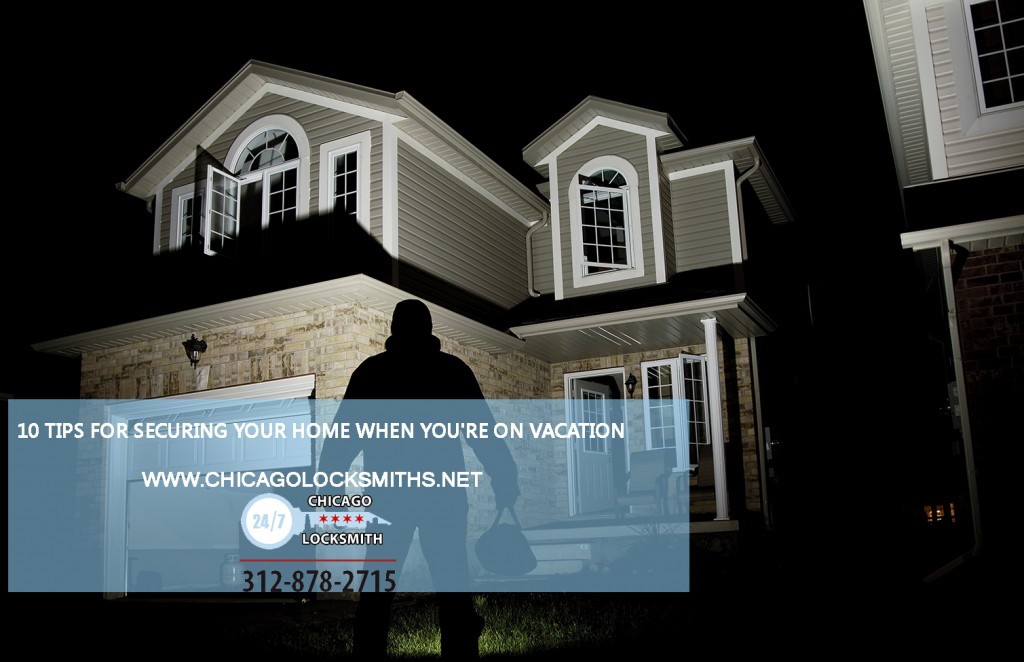 Criminals often target unoccupied homes because they know that their crime won't be discovered until the owners get back, by which time they'll be long gone! If you don't want to be a victim of theft, follow these 10 tips for securing your home when you're on vacation.
Add security devices and update locks
If you've ever thought about adding motion sensor cameras or a full security system, a good time to implement this idea is just before you go on vacation. Update you locks or get a certified locksmith company to check your lock in your home. In addition to protecting your home while you're gone, they also had a measure of safety when you return home.
Ask someone to live your place
If you don't want your home to look unoccupied, ask or hire someone to house-sit. They can also perform the regular tasks that you usually do while they're there, such as watering your plants and feeding your pets.
Seal the House
You may be careful to lock all your doors before you depart on your vacation. But don't forget to lock all your windows. Use a stick or rod to block bottom of sliding patio doors so they cannot be forced open.
Stop the Mail
The U.S. Postal Service can hold your mail if you're gone for 3 to 30 days. This prevents your mailbox from filling up, which is a sure sign of an unoccupied home. Just fill out a form that is available online or from your post office.
Hold the Newspapers
Phone your local newspaper office and ask them to stop delivery until you get back. Not only will this extend the life of your subscription for the days that you missed, you can, in some cases, get the paper delivered to your vacation destination as well.
Get Someone to Watch your Place
You cannot control in advance the advertising flyers or cards that local vendors sometimes leave at your door stop. The only way to get rid of these items while you're gone is to ask a neighbor or a friend to drop by your house occasionally and get rid of all the papers that are  gathered by your front door.
Maintain your Yards
Overgrown verdure can be the sign of an empty house and also ruins your curb appeal. If you can't get a friend to maintain your landscape, hire professional gardener to come in and do the work while you're gone.
Automate your Living
If you can't get anybody to live at your house, the next best thing is to make it look like it's occupied. Buy some timers to automatically switch on and off lights, TV and radio during the times you use these devices. If you can't regularly call in to pick up your answering machine messages, turn the answer function off.
Turn off the Electronics
If you're not going to be using any electronic devices to make your house look lived in, be sure to pull the plug of them. This eliminates any worry that you may have left them on and prevents them from using even a trickle of power, saving you money on electrical bills.
Keep it Quiet 
Avoid telling everybody and posting on social media about your vacation plans. Many thieves trawl the Internet looking for just such announcements that your house will be empty. Make sure that your kids also keep your trip a secret. Promise them that they can tell everybody where you're going after the vacation has happened.