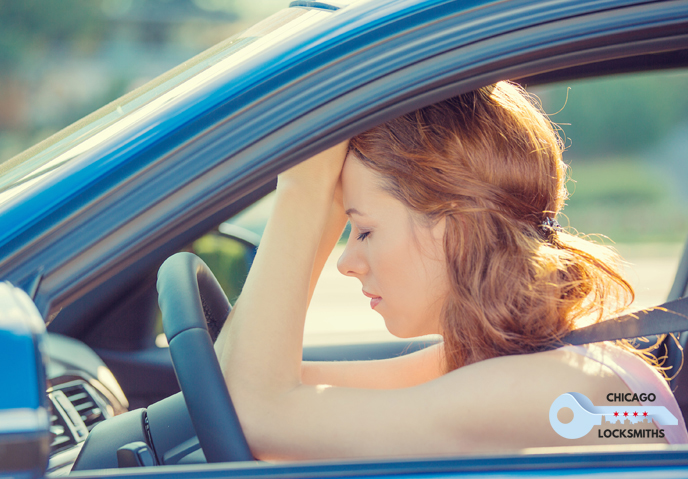 With almost three million people, the population of Chicago is constantly swarming around. It comes as no new revelation, to us, that the majority of the calls we get are to help replace broken or misplaced car keys. The loss of car keys can be incredibly stressful, rife with worry and panic - but it doesn't have to be this stressful. You always have the option of relying on the amazing service at Chicago Locksmith to help you when you're in need - and there's additional measures that you can take to help avoid going crazy when you lose or misplace your car keys.
Get to know (us) your local locksmith
If you get to know your local Chicago locksmith, you'll never have to worry about searching for a locksmith when you're in a rush to replace your car keys, or get let back into your vehicle. Chicago Locksmith offers expert emergency lockout service, and our emergency technicians are available on a 24 hours a day, 7 days a week basis so that when or where ever you may need help, we'll be able to save you.
Make copies of keys
One of the best possible methods of avoiding getting stranded by losing car keys is to proactively make copies of your car keys in advance. The car key experts at Chicago Locksmith can come directly to your location and craft you a duplicate key, as well as program it for you right at your location. They can even provide you a magnetic box that can attach to the bottom of your vehicle and attach your keys, so that you can always have a spare one handy if you ever need it.
Chicago Car Key Replacement
If you ever find yourself in dire need of car key replacements, there's simply no reason to worry. Contact one of the mobile experts at Chicago Locksmith, and they can help you out- instantly coming to your location and providing any key cutting, copying, or programming you may need, all at a competitive price. We offer a massive range of car key replacement services, and can provide our customers with all types of keys - from standard ones, to transponders, remotes, and proximity fobs. Not only can we help out with lost car keys, we also offer a full range of emergency services for all residential and commercial locksmith needs.