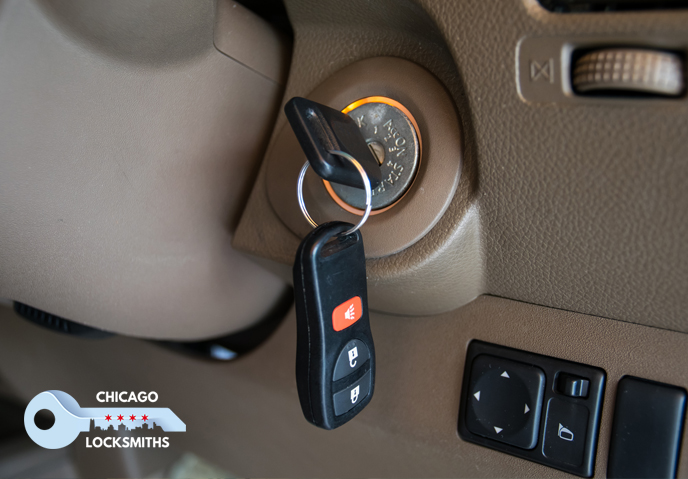 What's your vote on the worst possible car problems to find yourself with? Many people probably imagine that any sort of engine trouble would be incredibly aggravating - since, depending on your vehicle model, repairing engines might be an expensive operation. Other people might think transmission problems, since they're also known to be quite expensive. Others might immediately think of common issues like blown out tires or broken mirrors, but there's one incredibly commonplace issue that many people don't even consider - being locked outside of your car.
 Perhaps you lost your keys, or locked them inside your car - in any case, you need your keys back. Vehicle lockouts should be considered serious issues, since:
Car Locks are Unpickable
Car locks differ from most manual door locks. With doors, you might have had experience using a bobby pin or other skinny tool to open an accidentally locked door, but this can't be doen with cars. Besides the truth that car locks are much more materially complicated than door locks, all vehicles from the last 20 years have an internal chip that works along with the lock and key mechanism to unlock your car. It's not worth trying to pick a car lock, you can waste over an hour doing so, and all you're going to probably accomplish is damaging your car- which will lead to the need for another extensive repair operation. It's best to trust an experienced professional to unlock your car.
Being stuck in the Great Outdoors isn't much fun
While we all wish that all car problems occurred during sunny and perfect weather, it just doesn't. Outdoor weather doesn't just affect you when you're driving, but it can when you're trying to get inside your car in the first place. Imagine being locked outside your car during frigid windy weather, or during a gigantic rainstorm. Or imagine being stuck outside your car in the heat of the summer, with 100% humidity. Not fun at all.
You're going to be a Sitting Duck in the City
Chicagoans love their native city, but they understand that you don't want to be stranded in an unfamiliar neighborhood outside your car. Being along by it isn't a good idea when you can't sit inside it, you're going to look like a potential target for criminals, as well as suspicious to police officers who might interrogate you. It's best just to avoid being stuck outside your car - or to find a way to get back inside as quickly as possible.
If you want to ensure that you can get back into your vehicle as quickly and safely as possible, Chicago Locksmiths can be a fantastic ally - we maintain a 24/7 emergency lockout service, with an approximately 15 minute response time, so you'll never have to wait around for that long.