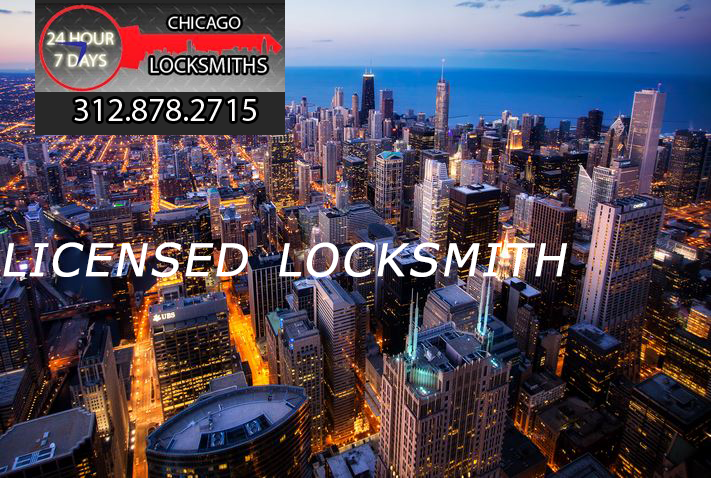 Because of the nature of the work and the size of the city, locksmiths in Chicago can make a very good living. Similar to other cities, the laws of Chicago are strict when it comes to handing out licenses to potential contractors. Below is how to Get Your Locksmith License in Chicago.
The Initial Examination
Before any locksmith can apply for a license in the city of Chicago, they must pass a rigorous test. This examination tests the applicant's knowledge of current laws, procedures and ethics. Once the applicant passes the initial exam, he or she can move forward in the application process. The applicant must receive a passing score of 70. The Board will notify the exam taker of whether or not they passed.
The Application
After the test has been completed, the individual is invited to submit a formal application. The application includes a fingerprint scan, proof of business liability insurance with coverage of at least one million dollars, and the application fee.
The fingerprint scan can be performed by a licensed individual of a local law enforcement agency in Chicago or by a certified organization in another state, if necessary.
The liability insurance must be maintained at all times. If the insurance lapses, the license may be revoked.
The Background Investigation
A thorough background investigation will be conducted by the Licensing Board during the application process. This investigation is conducted immediately after live scan results have been submitted by the applicant.
Licensed locksmiths must not have been convicted of any felony within the last ten years. Ten years should pass between the time of the application and the dismissal of the charge, if any. Every applicant must be without mental ailments that may cause him or her to violate any ethical procedures that relate to the locksmith profession. If, at any time during the application process an individual is found to have an addiction to drugs or alcohol, they will be removed from the licensing list.
After the written test has been passed and the license becomes effective, the test scores and application on file is good for six years. The locksmith must then reapply for the license before their current one expires.