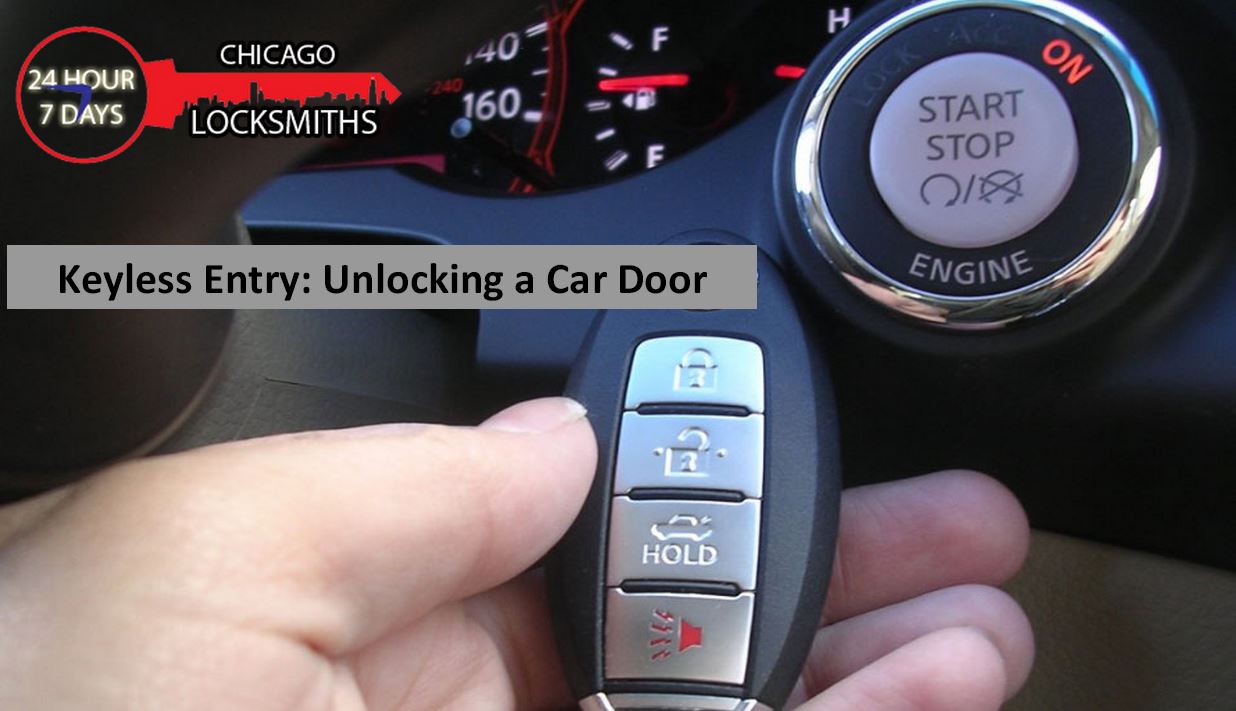 Keyless entry systems rely on a small transmitter to unlock the car. The transmitter is located in the key fob. When the transmitter triggers the receiver, the door is unlocked. The receiver inside the car is programmed to respond to a certain frequency and code combination.
How does the keyless entry system work?
When a button is pushed on the key fob, a radio transmitted issues a signal containing a code. If the receiver recognizes the code, it acknowledges it by opening the door. Every system for each car with a remote keyless entry system has a set of rolling codes. Every time the remote is used, the codes are changed. The code is transmitted to the receiver every time the person makes an attempt to unlock or lock the car door. A 40-bit code enables for the use of over a trillion combinations. The code is encrypted, making it difficult to access. 
Why is the keyless entry system secure?
The system relies on codes and the latest encryption technologies to keep the car secure at all times. It is difficult to gain access to a car with this technology enabled. Incidents involving a car being stolen using a keyless entry system is rare. It is quite difficult to crack the code.
Can the signal to a vehicle be intercepted?
The process of grabbing an encrypted code to unlock another vehicle is possible. All that is needed to accomplish is temporary access to the code. While the person unlocks the vehicle, someone could intercept it and clone the signal. This makes it possible to gain access to the vehicle in your absence.
Unlocking the car door
When exiting a car, there are several ways to lock the door. Doing this from within the car using the lock button inside the vehicle or locking the car manually with a key is the safest way to lock the vehicle. If walking away from a vehicle, you can use the remote keyless system via your keychain. This secondary method transmits the code and makes it possible for a third party to gain access to your vehicle. 
The most important thing to remember is that it is still quite rare for one to gain access to your vehicle using the keyless remote entry system but it isn't impossible. Minimizing the use of your key remote chain reduces the number of times the signal is transmitted.