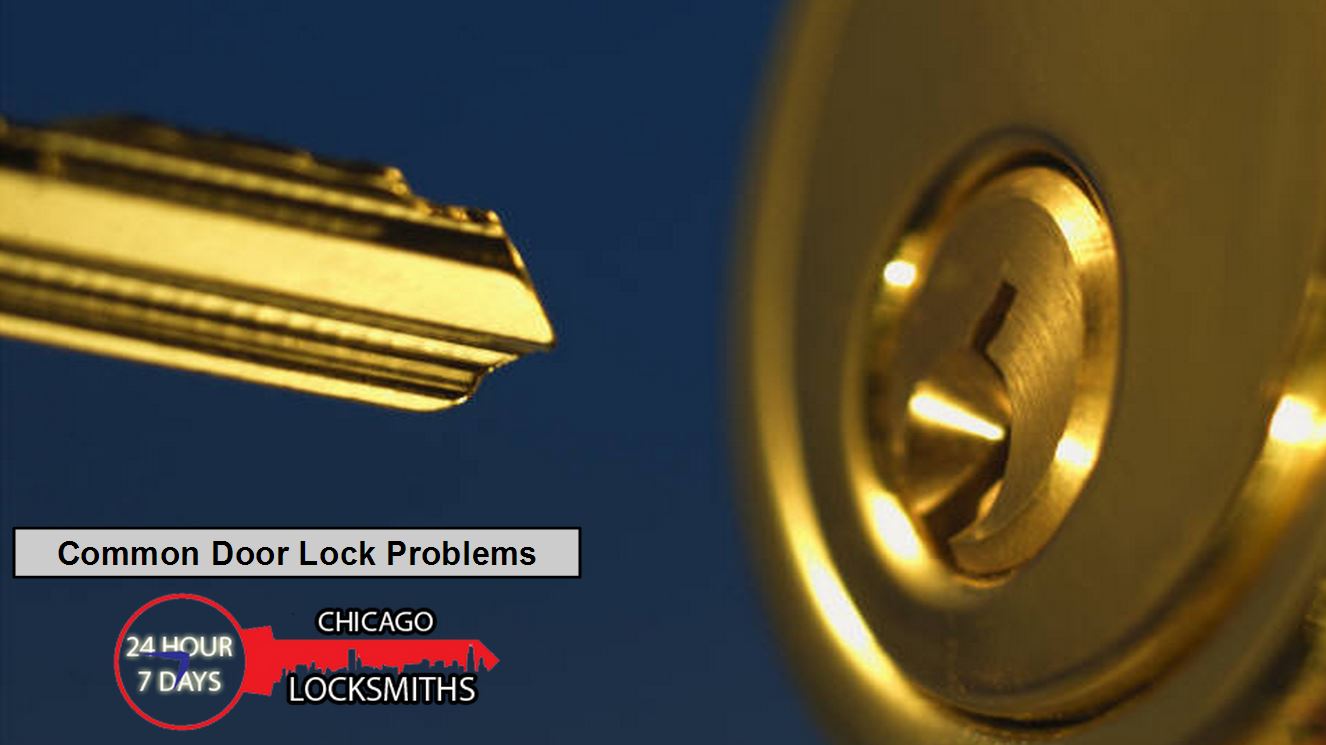 The lock on your home or apartment door can suddenly stop working at the most inopportune moment. Take a second to figure out what's not working and follow the steps listed below for each common door lock problems.
Key Won't Fit
If the key won't fit in the lock, check that you have the correct key and then spray the keyhole with lubricant. If the temperature's below freezing, warm up the key and insert it in the lock slowly several times to melt the ice. If the key goes into the lock and won't turn, try applying pressure up or down on the door handle.
Key Broken Off
Use pliers to grip and pull the broken key straight out. If you can't get a good grip, slide a coping saw blade into the keyhole teeth out to grab the key and pull it out. If the key is still stuck, remove the entire lock cylinder and insert a stiff wire into the slot at the back to push the key out.
Misaligned Strike Plate
If the latch won't catch, check that the vertical strike plate on the door frame is lined up with the latch. If the strike plate is misaligned, you may have to create a new mortise into which to place the plate or you may have to shim out the door's hinges.
Dead-latch Malfunction
The dead latch is that part of the sliding latch that does not extend into the hole of the strike plate and thereby prevents manipulation of the latch by a knife, credit card or other pointed object. If the dead latch is not working correctly, re-align the strike plate. 
Deadbolt Not Extended
A deadbolt should fully extend into the hole in the door frame. If it doesn't, you may have to increase the depth of the hole. If the deadbolt binds on the edge of the hole, you may have to re-align the entire door by shimming the hinges. Be sure the strike plate for the deadbolt is firmly attached to the door frame with screws that are at least 3 inches long.
Master Pins
If your home is newly constructed along with many others nearby, your door lock may contain extra master pins that allow the building contractor to use the same master key for several houses at once. These master pins are useless once you move in and can become a problem. Replace the entire lock. Choose a professional locksmith company like Chicago Locksmiths to get the job done right.