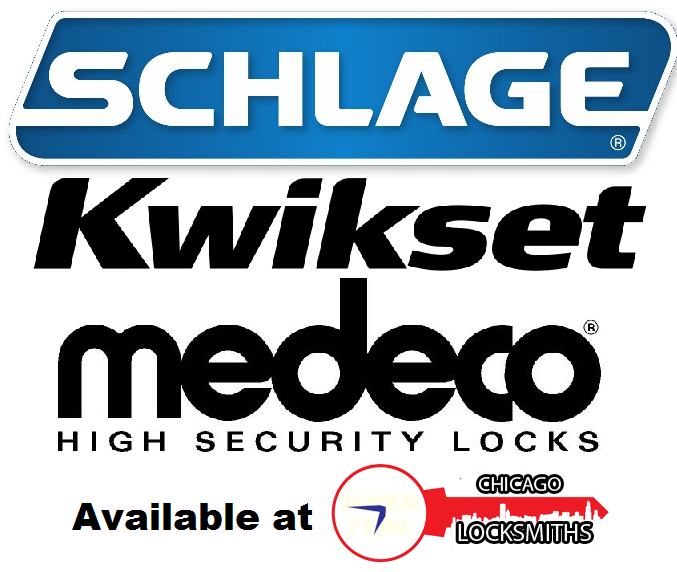 To keep you and your family safe, it is imperative that you choose a lock that can withstand a break in attempt. Durability, functionality and strength are characteristics that any homeowner should look for in a door lock. Below are a list of top five locks in Chicago home that consistently get solid reviews from homeowners and police officers. They are a smart investment for the health and well-being of any family. 
1. Schlage Plymouth Keypad Entry with Flex-Lock
A great combination of beauty and functionality, this lock offers homeowners with all of the protection that comes with key less entry. Smudge resistant keys ensure that would-be villains cannot easily get into your home. The Plymouth offers you the flexibility of automatic re-locking. This is perfect for families with children who otherwise have a hard time getting out of their door with the house secured. The lock is ANSI grade 2 certified, and it is strong enough to withstand a break in attempt. If you want flexibility, performance and safety, then the Schlage Plymouth Keypad Entry with Flex-Lock is a solid choice for you. 
2. Kwikset Kevo Single Cylinder Bluetooth Enabled Deadbolt
This lock offers you the ability to control the lock to your house with the touch of a button on your iPhone. eKeys are a smart way to ensure the safety of your family since they cannot be replicated, and they can never get lost. This Kwikset deadbolt is made of heavy-duty materials that can withstand tough blows. The product is a good choice for those who want to blend safety with technology. 
3. Schlage Camelot Keypad Entry
This lock gives you ANSI grade 2 protection with the convenience of key less entry. It is durable enough to deter thieves yet stylish enough to showcase on your front door. It's lighted keypad also makes it easy to use at night. 
4. Medeco Maxum
With a 2 3/4" backset, this deadbolt is one of the beefiest on the market today. The Maxum will keep you and your family safe, and it offers superior physical protection for the home. Medeco's pick resistant technology make this a good investment. 
5. Millennium Lock Ultimate Lock System
This deadbolt is as strong as they come. The unique sliding design of this lock make it popular among today's homeowners. The lock is ten times stronger than other deadbolts, and its shock absorbers prevent metal fatigue and break in.